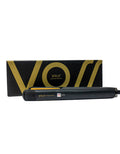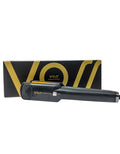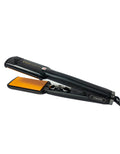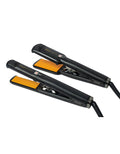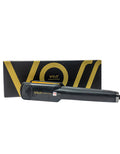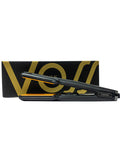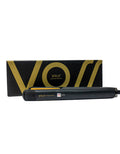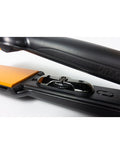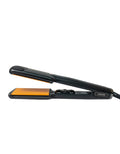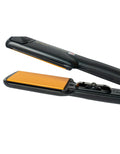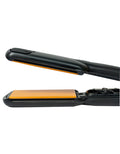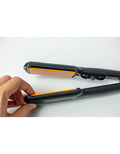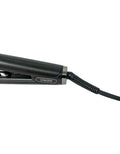 2 Sizes available: Large (41mm) & Medium (24mm)
Made in Korea
Smoothly designed for easy styling (Patent Technology applied)
It is specially designed to prevent hair from being caught in or slipping out. It enables to perform any styling work in an easy and elaborate manner.
An easy control dials for temperature setting
One can keep using it with letup for controlling temperature way of just turning dials located in a very accessible place.
Power connection part & rotating two-dimensional swivel cord
Ideally designed for the user's convenience, it rotates 360 degrees without tangles
'Cool tip' against heat delivery (Patent Technology applied)
The minimized contact between cool tip and heated case reduces and dissipates the heat delivery for safe styling.
Ceramic heaters & specially treated ceramic coated/anodized plates
The anodized heating platers that are specially ceramic-coated emit a host of far-infrared ray and negative ion and enhance the brilliant.
Cushion & Tilt
Thanks to the enhanced adherence and pressure between plates, heat evenly distributes all over plates and no pull-out of hair.