About Us
Trend Supply is a fast-growing supplier in Professional Hair Salon equipment in Singapore since 1998, we are responsible to optimize our client's business efficiencies whilst providing quality products and reliable services.
Trend Supply 起源于1998年, 我们是专业美发设备供应商,提供优质的产品和可靠的服务给消费者。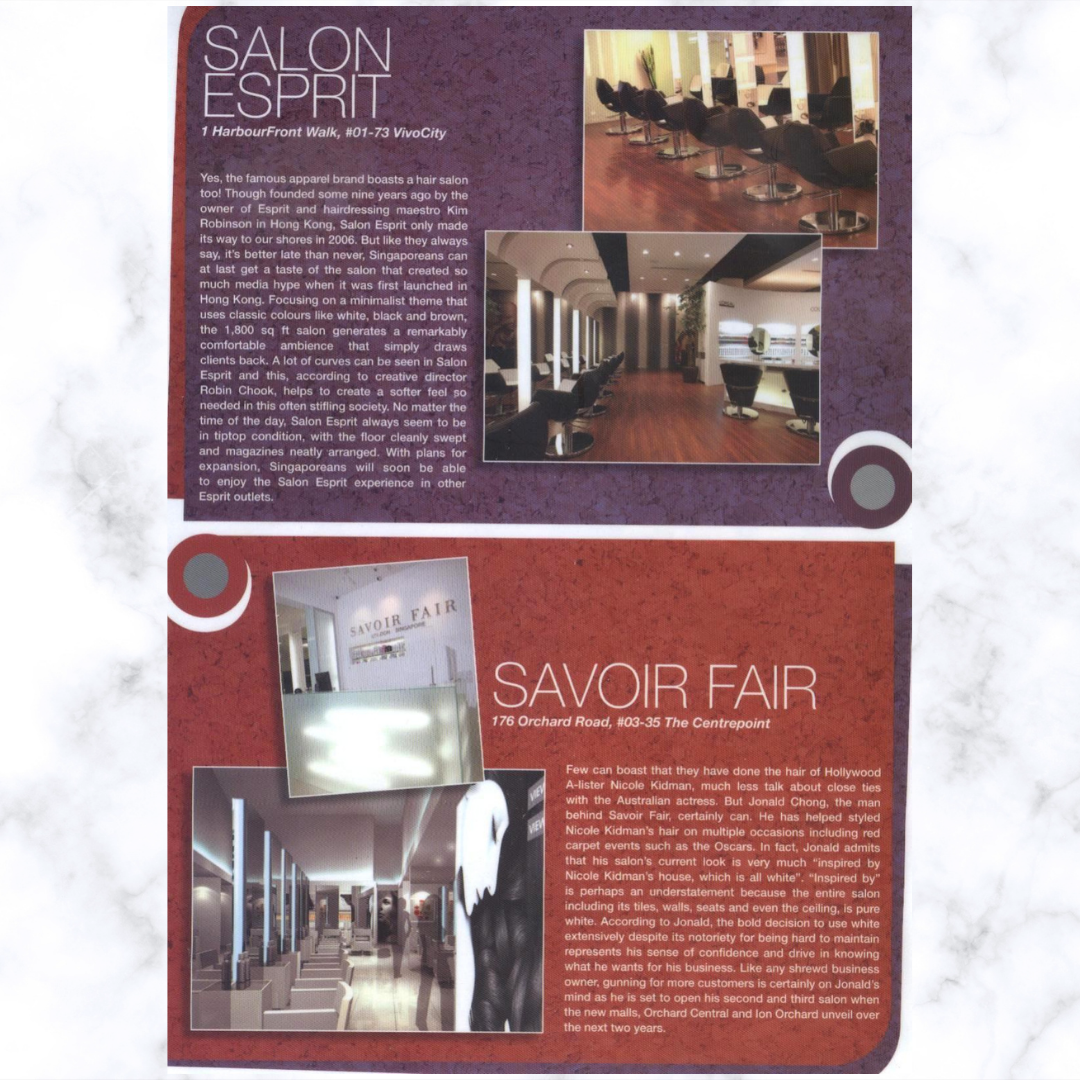 Our Services
We distribute Professional Hair Salon Equipment, Tools and Furniture from reputable manufacturers and are constantly updated with the latest trends to provide the right tools for our customer's satisfaction.
我们销售来自各知名制造商的专业美发设备,工具和家具,并不断更新最新趋势。
Our technical services include conducting training, repair, consultation and the assessment and diagnosis of product condition.

我们的技术服务包括进行培训,维修,咨询和产品状况的评估和诊断。
Customised solutions includes branding for businesses for unique identity.

为企业提供量身定制的赠品,包含包装与Logo印刷。
Showroom demonstration and showcasing of equipment.

拥有舒适的展试厅,提供产品示范测试。
Our Values
Working closely with strategic partners all around the world, we ensure our quality are of highest standards and are from reputable manufacturers. Many prestigious and reputable hair salons recognise our excellence and we are humbled by their positive feedback.
与世界各地的合作伙伴密切的合作,我们确保我们的产品来自著名的制造商与维持在最高质量标准。我们也收到许多著名和有信誉的发廊对我们的认可和好评。
Our technical services department not only ensures the delivery of quality products, but also the importance of after sales service.
我们的技术服务部门不仅确保出货产品质量,而且还具有重要的售后服务。
Trend Supply is bonded by common values with our clients to achieve a Win, Win situation. We stay focused on our expertise and hence do not specialise in liquid hair products.
Trend Supply 以与客户有着共同的价值观以实现双赢的局势。 我们专注于美发设备用具,因此不从事头发药水产品。
We look forward to a wonderful relationship together and wish success and prosperity to all our partners!
我们期待着一个美好的关系也希望所有的伙伴成功和繁荣!