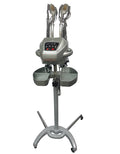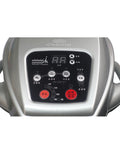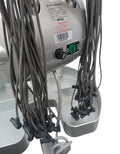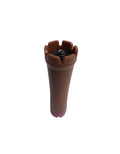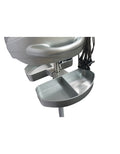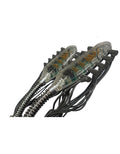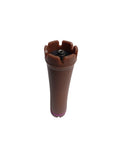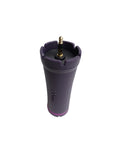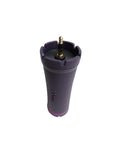 Create Mini Mini Digital perm machine

New digital perm machine that ensures to create pronounced and lasting curls,
just like the Setting perm, while minimizing hair damage
Temperature control from 60 to 140 degree Celsius
Power 850W
Made in Korea
Perm rods sell separately.
Available sizes: 12′, 14″,16′,18′, 20",22′,24',26'28' 30′
Compact but powerful multi-perm device to perform both digital pem and direct perm.

Main features

Rod connectingjacks
Flexible connection part
Handle(for easy mobility)
Power supplying terminals
Wall arm connection
Control panel
START/STOP button
Temp control button
1. Detail view & explanation PART.01

Easy-to-control digital panel. Varied pre-set modes to give convenience even for beginners

2. Detail view & explanation PART.02

LED light showing the status of power supply. Flexible connection part making easier to adjust the position in work.

3. Detail view & explanation PART.03

Safety prioritized. Smooth mobility and convenience of usage with easy lifting up and down

Nameof item

MiniminiIn Multi-perm (Stand/ Wall mount)




Timeof launch

2006

Rod

12, 14, 16mm X 10

units 

 | 20, 22mm X 5

units 

 (Total 40

units

)

Electricstandard

220V / 60Hz

Consumption

850W

Methodof control

Digitalone touch control

Temp.setting

60

℃ 

~ 140℃ 

(Ableto regulate by 20 degrees)

Size

350mm X 330mm X 230mm (Body) | 350mm X 670mm X 820mm (Stand)

Weight/length

of cord

Body 10kg, Stand 9kg / 2.8m | Body 10kg, Wall arm 9.5kg / 2m

Manufacturer

CreateCo., Ltd.

Country of origin

Republic of Korea