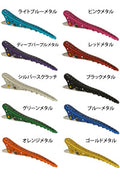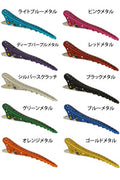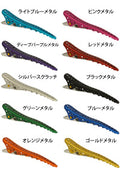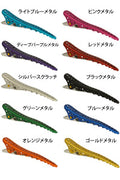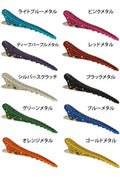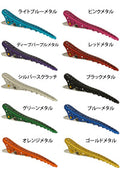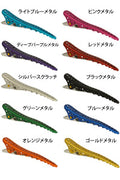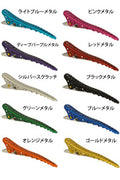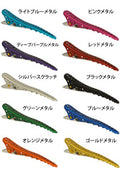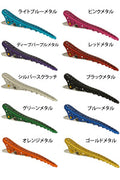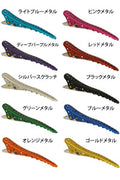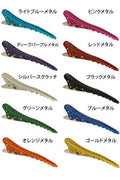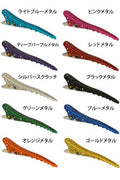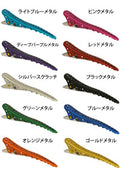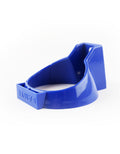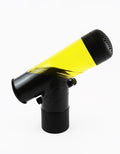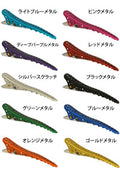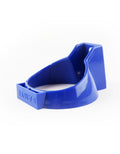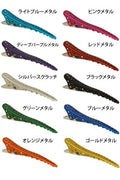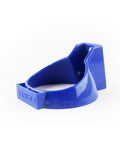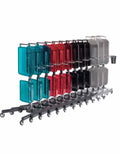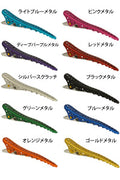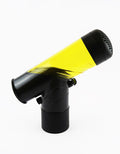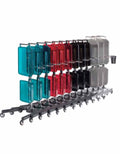 YS Park Hair Clip

H23×W14.5×L105mm

Weight:8.4g

Color: Blue,Orange,Green,Gold,Black,Red,Pink,Purple,Blue,Silver
1 unit per pack $5.80
8 unit Per Pack $43.50
Made in Japan
The durable Y.S. Park Shark clip has an incredibly strong spring and a "shark tooth" edge designed such that even the thickest hair can be kept in place with ease and precision.
Available in 7 different colors and comes in??packs of 1 or 8.
Lightweight aluminium body 4.2 Inches (106 mm) in length.