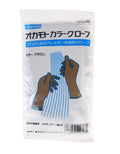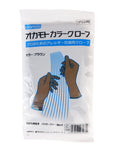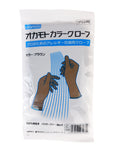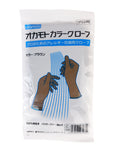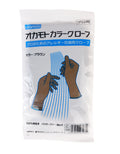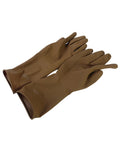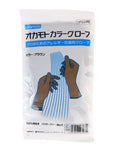 Okamoto Color Glove
Size SS 6.0 inch, Length of middle finger 7.2cm, Circumference of the palm 16.3cm
Size S 6.5 inch, Length of middle finger 7.5cm, Circumference of the palm 17.5cm
Size M 7.0 inch, Length of middle finger 7.9cm, Circumference of the palm 18.3cm
Size L 7.5 inch, Length of middle finger 8.2cm, Circumference of the palm 19.6cm
Size XL 8.0 inch, Length of middle finger 8.7cm, Circumference of the palm 20.9cm
We adopt the color that the dirt of the hair color agent is not outstanding!
Strengthen the embossing of the glove surface.
Operability is high; pass, and is the glove for exclusive use of the color.
So that even a wet hand is easy to desorb ; the gloves inside Rial coats it.
The superior durability
As it is high quality natural rubber latex
I am superior in the strength durability.
De-protein processing
As I reduce an allergen by a special process
There is very little allergic risk.
Powder-free
As I do not use powder, it is caused by powder
There are very few rash and allergic risk.
Internal acrylic coating
Smooth wearing; and latex protein and
The allergic risk due to a vulcanized accelerate
There is very few it.
Packaging detail: 1 pair/pack
Okamoto Color Glove 1pair Brown